Slick, editorial design brought the spark back to an important University Alumni magazine, increasing digital engagement with former students and driving down print costs.
A two-tone centre section reduces print costs, while contemporary editorial design provides a quality reading experience.
Editorial styling for the website is an important shift in the digital experience. Bringing a 21st century feel to the publication has broadened audience engagement from millennials through to baby boomers.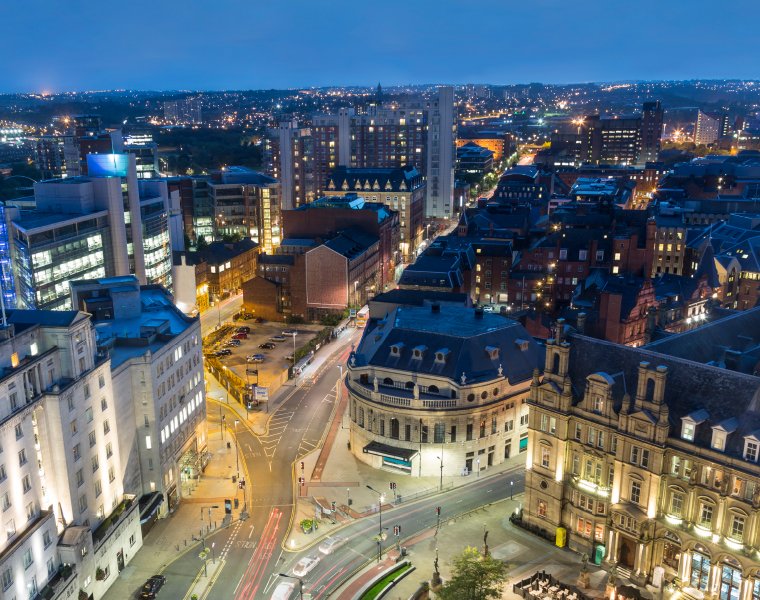 Rich media and VR increased the appeal of the digital magazine, drawing readers from the print version so print volumes could reduce whilst readership increased.
Within a week of launch, over 6,000 readers had opted in to the digital edition, proving engagement, saving money and reducing environmental impact.
University of Leeds Alumni Magazine
For any magazine operating in the modern age, audience engagement can be the difference between staying afloat and going under.
Engagement levels were hard to measure with the print version of the University of Leeds' Alumni magazine, and the online PDF was a cumbersome user experience. We were asked to redesign the magazine to increase production values and engage audiences across multiple channels. We designed both analogue and digital versions of the magazine, making use of rich media and enhanced features in the online version.
Rethinking print
With over 250,000 issues printed each year, rethinking the print version of Alumni Magazine was our first port of call. Not only did we reduce production costs by speccing a two-tone centre section, contemporary features, such as a personalised carrier sheet, played a critical role in driving new readers to the digital version of the magazine. 
New digital styling
Previously an out-dated page-turner PDF, we redesigned the digital version of the Alumni Magazine to give it a more editorial, twenty first century feel. Rich media such as video and VR experiences were also added throughout, ensuring engagement levels remained consistently high and encouraged readers to opt out of the printed version.
Tangible results
One of the University's main aims was to see a reduction in subscribers to the printed version of the Magazine, instead converting them to a digital experience. This was achieved in record time, with over 6,000 users signing-up for the digital-only version of the magazine in the first week alone. 
Skills
Editorial design
Illustration
Photography and art direction
Digital and UX design
Web development
WordPress / PHP / HTML5
Videography and art direction
Video editing
Print management